Discussion
In articles, the absence of LCX is typically defined as an extremely rare abnormality of coronary arteries [4]. which occurs due to the abnormal development of the LCX in the left atrioventricular groove [3]. However, some authors believe that this variant is a normal condition that LCX naturally originates from the distal of RCA which is present at birth [5].
Although this condition is defined as a benign disease and has no significant clinical symptoms, it can be symptomatic during childhood or later in life, for example, angina-like symptoms, especially during physical activity, or coronary artery disease, which happened in our case too [6]. The etiology of these symptoms is unknown [7]. In a normal heart, RCA and LCX pass the atrioventricular groove and make a circle to perfuse their territories. In cases with a small or absence of LCX, having a developed and dominating RCA compensates for posterolateral and lateral wall blood supply beside RCA's natural territory which is the right and inferior heart wall [7,8].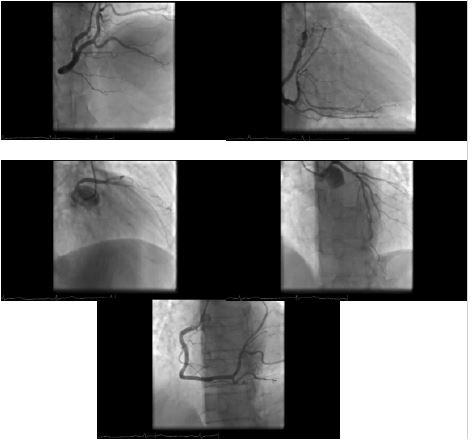 Figure 1: Angiography can't show a describable LCX in the left atrioventricular groove. These findings correlate with super-dominant RCA in the LCX zone and intact multiple branches (Posterior Descending Artery and Posterior Left Ventricle) from the RCA supply posterolateral wall of the left side of the ventricle, as seen in many articles [6-12] and our case, too.
In this case, the absence of LCX hasn't any particular clinical manifestation for a long time. With LCX's absence, RCA's dominancy will become serious [9]. This patient had a very developed dominant RCA.