Case report
A 72-year-old Hispanic female presented with acute on chronic abdominal pain. She suffered from compensated cirrhosis due to treatment-naïve hepatitis C, PBC, non-insulin dependent diabetes and hypertension. She had no family history of cancer. A bout 4 years prior to current presentation, she underwent a CT scan of the abdomen for right upper quadrant pain, which showed a 4.6 x 3.7 x 4.2 cm of the right lobe mass with the arterial enhancement and delayed washout. Unfortunately, she was lost to follow up. She re-presented with the right upper quadrant discomfort with repeat CT scan showing interval increase in the mass to 6.4 x 4.8 cm of the liver mass in the setting of the nodular liver and mild splenomegaly.
The patient had a good performance status. Physical examination was unremarkable with vital signs within the normal range of values. No jaundice or abdominal pain was observed.
Pertinent labs include platelet count 149,000 /μL, albumin 3.9 g/dL, international normalized ratio 1.0, bilirubin 0.5 mg/dL, alkaline phosphatase 173 U/L and Alpha-Fetoprotein (AFP) 11.5 ng/mL. Transaminases, and chemistry panel were normal. Hepatitis C test showed genotype 1a with the viral load of 6.3 log 10 international units per mL. Antimicrobial antibody was positive
Computed Tomography scan (CT) of her abdomen at that time showed nodular liver with a mass measuring 4.6 x 3.7 cm in the right hepatic lobe with heterogeneous enhancement on arterial phase associated with mild venous washout, concerning for HCC (Figure 1 A-B). She was lost to follow up and re-presented 4 years later with an interval increase in the liver mass to 6.4 x 4.8 cm (Figure 1 C-F). Subsequent PET scan confirmed the increased test signal in the mass.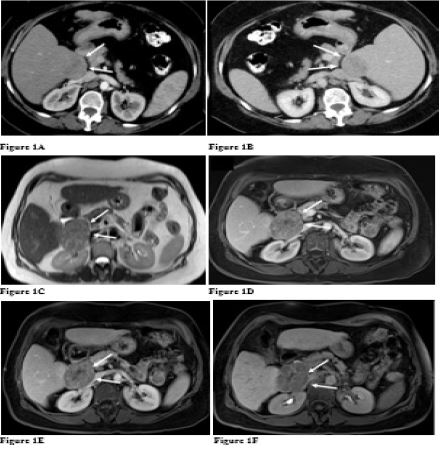 Figure 1: Radiologic features of lymphoepithelioma-like hepatocellular carcinoma
A. Axial CT arterial phase: Partly exophytic mass measuring 4.6 x 3.7 cm with enhancement and central area of hypoenhancement suggesting scar or necrosis.
B. Axial CT venous phase: Mass measuring 4.6 x 3.7 cm with washout of contrast relative to enhancement of liver.
C. MRI Axial T2 Haste: Well defined partly exophytic mass with high T2 signal compared to normal liver with interval increase in size measuring 6.4 x 4.8 cm.
D. MRI VIBE Late arterial phase Eovist contrast: Enhancement of mass with interval increase in size measuring 6.4 x 4.8 cm but with relative hypoenhancement compared to background liver.
E. MRI VIBE Delayed venous phase Eovist contrast: Washout of mass with interval increase in size measuring 6.4 x 4.8 cm in comparison to normal uptake of contrast by liver.
F. MRI VIBE Hepatobiliary phase Eovist contrast: Washout of mass with interval increase in size measuring 6.4 x 4.8 cm in comparison to normal uptake of contrast by liver.
*Mass indicated by white arrow.
The patient underwent segmental surgical resection of the right lobe liver mass, with resection of segments 5 and 6 of the right lobe. This was followed by saline cooled ablation and microwave ablation of the resection bed for margin extension. Staging work up was unremarkable. Gross examination showed a semi-firm, well circumscribed, single subcapsular tan-white mass without necrosis. There were scattered foci of hemorrhage (Figure 2A). Histopathologic examination showed moderately differentiated HCC with massive lymphocytic infiltration within the tumor with lymphocyte outnumbering tumor cells. Lymphoepithelioma-like HCC is composed of atypical large epithelioid cells which represent the malignant hepatocytes arranged in trabeculae. The tumor is massively infiltrated by large numbers of small lymphocytes (appearing as small dark blue dots) (Figure 2B). No lymphovascular invasion was identified, margins were negative. Immunohistochemical staining showed tumor cell immunoreactivity for the hepatocellular lineage markers, Hepar-1 and Arginase 1, confirming HCC with negative CK-19 (Figure 2C). In situ hybridization for Epstein Barr Virus (EBV) showed reactivity in a few of the inflammatory mononuclear cells in the background within the tumor (Figure 2D).
Based on the patient's history, clinical presentation, imaging and pathology we diagnosed her with LELC-HCC. The patient had excellent prognosis with no tumor recurrence on surveillance at 16 months after her surgery. She was subsequently treated for Hepatitis C with successful viral clearance.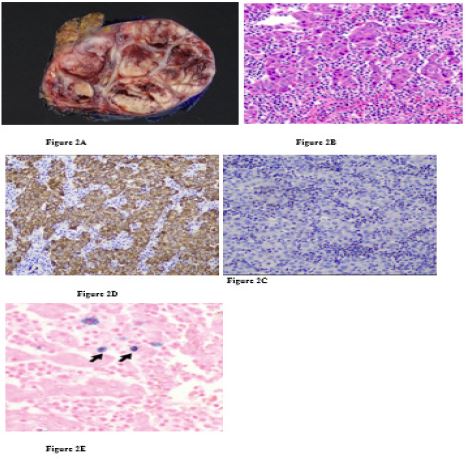 Figure 2: Microscopic features of lymphoepithelioma-like hepatocellular carcinoma.
A.Macroscopic examination of this lymphoepithelioma-like HCC shows a tan well-circumscribed nodule, the appearance is not subtype specific.
B.Hepatocellular carcinoma (large pink atypical cells) with an abundance of intratumoral lymphocytes(Hematoxylin and eosin, magnification 200x)
C. Hepar-1 immunostain (brown) is positive in tumor cells confirming hepatocellular carcinoma and is negative in lymphocytes (Hepar 1 immunostain, magnification 200x)
D. Hepatocellular carcinoma cells negative for the Keratin 19 (an epithelial marker that is positive in cholangiocarcinoma) (keratin immunostain 200 magnification)
E. In situ hybridization for EBV show few positive nuclei of tumoral lymphocytes (arrows, magnification 400x)*EBV positive nuclei indicated by Black arrow.